HABITAT
Bowry Reclaimed Wood Desk (On Sale)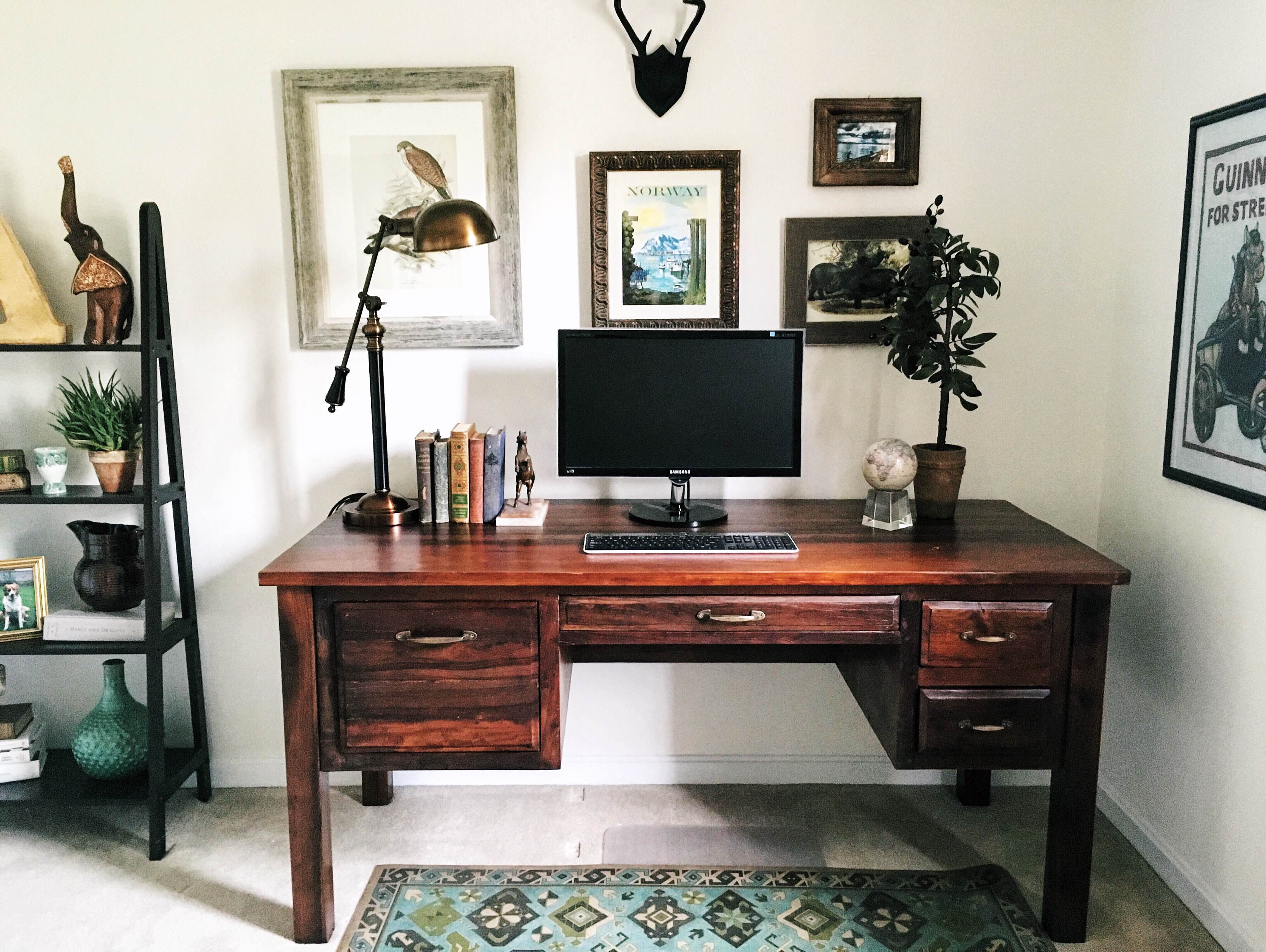 A few weeks ago, my wife told me she wanted to redecorate my home office. The first thing that came to mind was getting a new desk. I had been using the same Ikea desk that my parents bought me as a gift when I moved into my freshman dorm. While the desk was fine in college and the extended stint afterwards, it was time for something a bit more adult. We opted to donated the old desk, and went hunting online for a new one. After a few days of looking, I had some difficulty finding a desk that I liked for under $1K. After giving up for a while, I decided to increase my allowed budget for this item, and even still, had difficulties finding a desk that would go with the look of my new office. I tried Amazon, Restoration Hardware, Overstock, West Elm, and finally ended up on Pottery Barn's site. Not many options really stood out to me, until I came across the Bowry Reclaimed Wood Desk. It looked great, but what really convinced me was their Youtube video detailing the craftsmanship of the piece. Take a look if your interested:
Pottery Barn is currently offering the reclaimed wood desk on sale for $1039 (20% off regular price). Act quickly, as the item seems to go on/off sale without notice!
The picture of this post is a sneak peek into the home office, and shows a work in progress.