TECH
Sony MP-CL1 Mobile Projector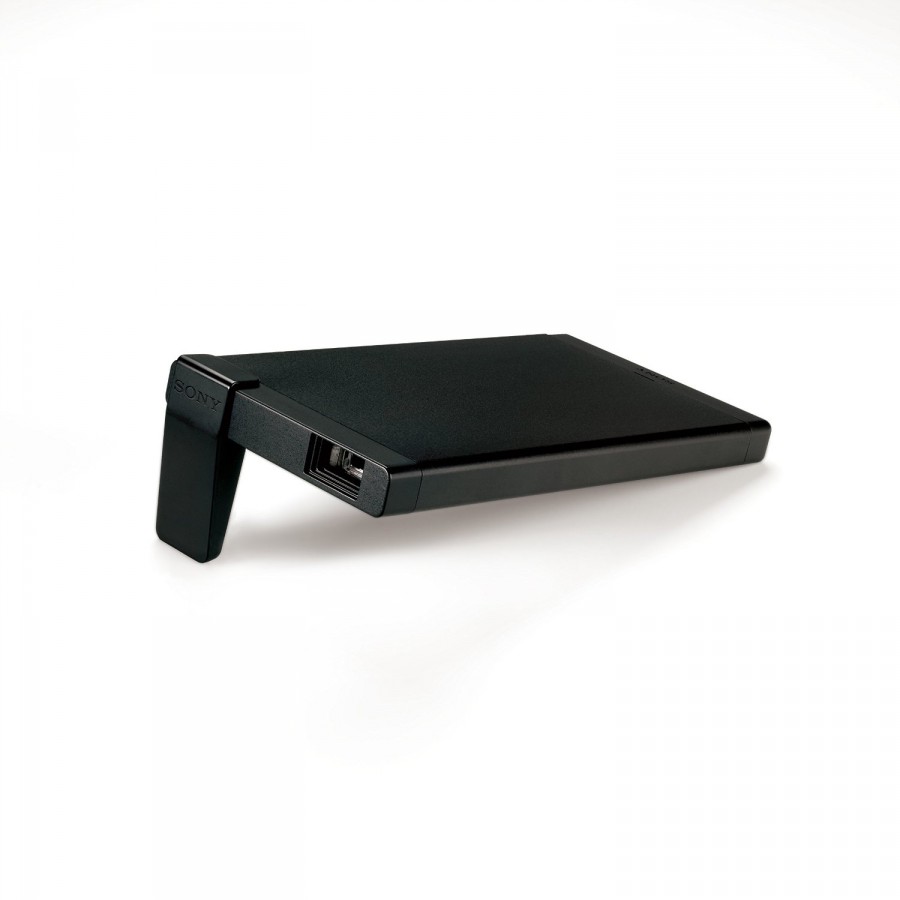 So instead of a projector that sits at your house and cost upwards of $50,000, you're looking for something more mobile and cost-efficient. Well, Sony just released their first Pico Projector and it's raising the bar for mobile projectors.
Sony's new MP-CL1 Mobile Projector is Sony's first stand-alone pico projector. The Sony MP-CL1 Mobile Projector is compact and portable at 5.9″ long by 3″ wide and is .51″ tall. The handheld projector uses a lazer light source to give you HD resolution images (1920 x 720)  with high contrast (80,000:1) for accurate colors. The display screen also goes up to 120 inches.
The Sony MP-CL1 Mobile Projector is compatible with WiFi from your phone/tablet or has HDMI/MHL connectivity. With its Laser Beam Scanning technology, this Sony projector provides HD resolution and focus-free projection on uneven surfaces.
Take any video from your phone or tablet, and project it from the Sony MP-CL1 Mobile Projector. Rather it be for business or personal use, Sony's new pico projector has set the new standard for handheld projectors.