album
Owl John – Owl John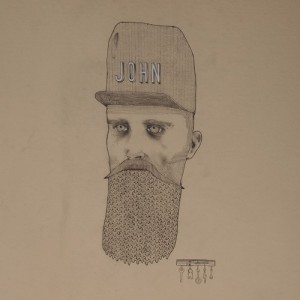 After extensive touring supporting their new album, Pedestrian Verse, Frightened Rabbit lead singer Scott Hutchinson decided to take a break from the band and "band music". During this period Scott Hutchinson expressed to Atlantic Records that he wanted to create a private record, and Atlantic Records let him.
Owl John's self-titled album was written and recorded in just a couple weeks on The Isle of Mull and in Los Angeles.  This record feels like a private record and contains Hutchinson's self-hate, bitterness, and overall self-condemning lyrics; the type of lyrics which have not been heard from Hutchinson since Frightened Rabbit recorded their most critically acclaimed album, The Midnight Organ Fight.
'Hate Music' is about Hutchinson's animosity of the record, release, and tour cycle, while "Stupid Boy" and "Los Angeles, Be Kind" are about Hutchinson's failure to adapt to life in L.A.  "Sounds of Roses" is a sarcastic narrative about on the dangers of love and romance, and is also a highlight of the album.
This album comes highly recommended.  A lot of bands do the self-depreciating lyrics over gorgeous melodies, but no one does it better than Scott Hutchinson. If you are a fan of Frightened Rabbit or lo-fi indie music, Owl John – Owl John is right up your alley.