TECH
Nokia Lumia 2520 Tablet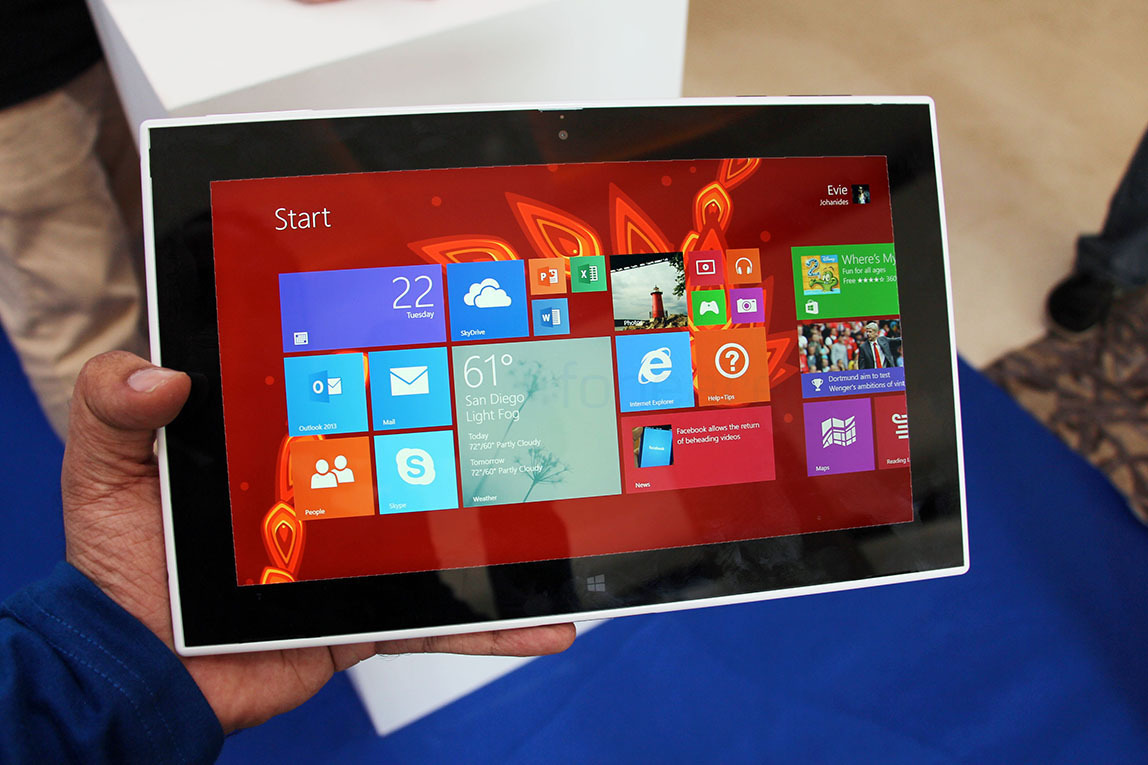 The Nokia Lumia 2520 tablet provides excellent features that seem to be missing from the other tablets. Nokia makes all sorts of devices, but this may be the perfect gift for you. The benefit of this device is it can operate Microsoft Office, so you can get all of your school work done on this tablet.
The tablets display is gorgeous with a high resolution full HD display that is clear even with sunlight glaring on the screen. Indoors or Outdoors, bring it anywhere you please. If you hate the touch, use the keyboard attachment. It you love touchscreens, well, that shouldn't be an issue one bit. The attachable keyboard provides flexibility and productivity you want when going to class to take notes or need an easy portable grocery list. And, an excellent benefit to the keyboard, it extends the battery life of the tablet to up to five hours. Even better the Nokia Lumia 2520 tablet charges 80% of its battery an almost an hour, letting you detach and go on your way.
Some of the Specs: Qualcomm Snapdragon 800 processor, Quad-core 2.2 GHZ processor type, and a display size of 10.1″. For more information check this place out. Or you've heard enough and you got to get your hands on it. Here's the 32 GB – AT&T or Verizon.