TECH
Audio Technica ATH-M50x Headphones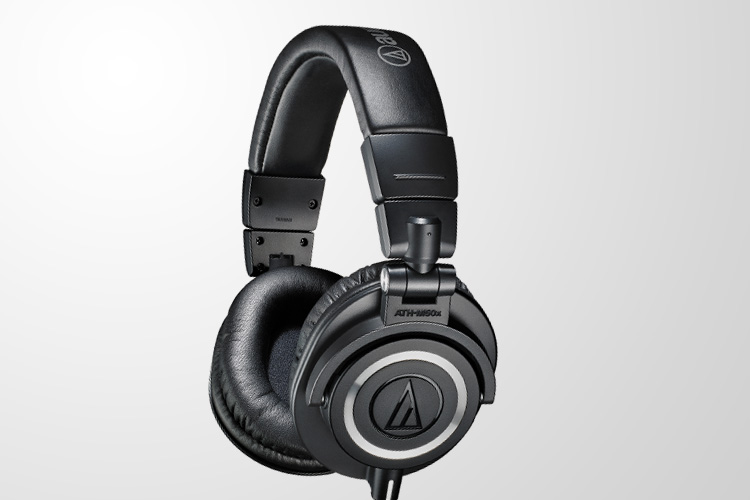 Consistently ranked one of the best headphones under $200 by various online reviewers, including CNET and Lifehacker. These headphones pack the most comfort and sound you can find in a moderately priced set of over-ear headphones. In our assessment, the ATH-M50X had a slightly fuller sound than its slightly cheaper ATH-M50 sibling. The sound you will hear emanating from these guys is a balanced and clean tone, great for listening in the studio, or at your cubical in the office.
The build quality here is solid, but also lends to some weight, with these guys coming in at around 10 ounces, however, the overall comfort compensates well for this. I could wear these for hours without any noticeable discomfort.
While you can find better sounding headphones, you will probably be looking at spending $400+ to match the quality produced by these well-priced cans.