camera
Tanner Goods - Field Camera Bag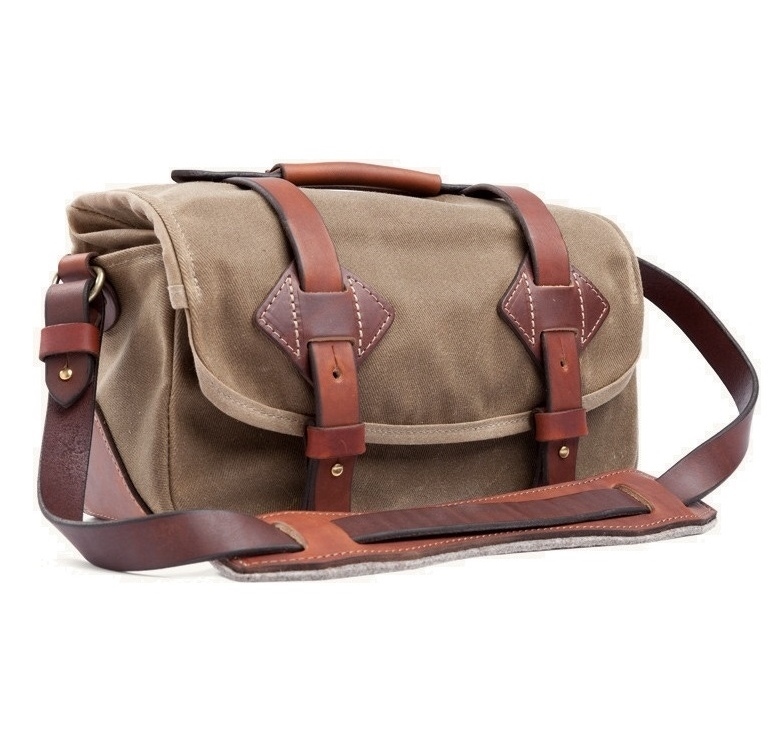 Tanner goods is known for their quality leather production and merchandise. When it comes to leather goods, this company sells wallets, belts, and leather care. There may only be a limited amount of stores around the US but you can purchase their quality items off the internet store. While you are at it, take a peak at their soap bar options.
Tanner Goods has quite a bit of stuff, but lets focus on this field camera bag. Made from a heavyweight waxed filter twill and horween rich chromexcel. Of course, to protect your camera and accessories from any damage, it has a padded lining. But, the more you look at its classic look, the more you fall in love with the bag itself. An adjustable strap is provided for your personal preference and small pockets for your camera add-ons and accessories.
Everyone is taking pictures these day, look good doing it.