desk
Minimal Float Wall Desk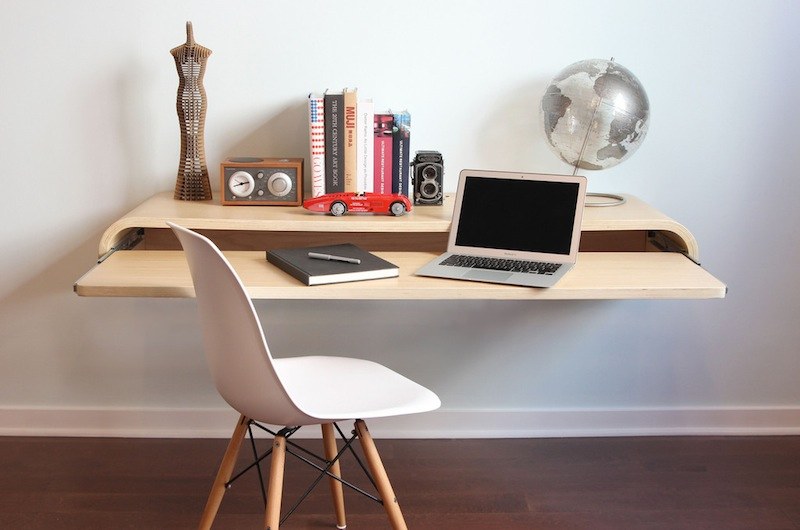 You know that desk you love so much? Not the one you slave on from 9am-5pm for a meager wage; but that heavy, sturdy, oak desk that your wife claims brings your entire home office "together". Yet you still don't even understand why there's a designated room in your house for a "home office" since it's 2015 and you can literally carry a laptop anywhere and make that your home office! Face it, that big oak desk you fool yourself into loving, for the wife, since she found it at an antique store in the middle of nowhere and you all couldn't find anything else better to do with it .
If you want an aesthetic pleasing, easily transportable, multi-use desk, purchase the Minimal Float Wall Desk. The Minimal Float Wall Desk mounts easily to any wall and comes fully assembled. Not only does the Minimal Float Wall Desk look great in any room, but it can be used as an office desk, a place to put your plants close to the window, or a writing desk. It truly is a multi-use desk. This item comes in both Rift Oak and Walnut.
So declutter your living space, you don't need an entire room dedicated to a "home office", with the Minimal Float Wall Desk all you need is the wall space.