HEALTH
Mast Brothers Chocolate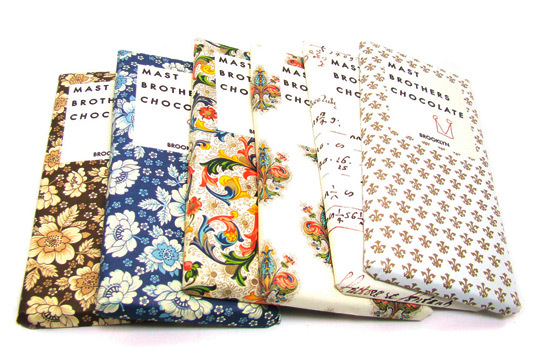 When you think of American chocolate, you usually think of the big names: Hershey, Mars, and Nestle.  Rick and Mike Mast are hoping to change this.
If you happen to belong to certain chocolate tasting circles, you've already heard of the Mast Brothers and their fancy chocolate bars.  If you haven't heard of the Mast Brothers, you should just know that these brothers are creating some of the best chocolate you'll ever taste. All Mast Brothers Chocolate Bars are made with the simplest ingredients: cacao beans and sugar. No preservatives or Trans Fats in these chocolate bars, just these two pure and simple ingredients. The Mast BrothersChocolate Bars contain a cacao content of 70% to 81%!
So if you call yourself a chocoholic, or just want to taste some damn good, American made chocolate, give the Mast Brothers Chocolate a whirl. It'll challenge your taste buds, and change what you thought about chocolate!