earbuds
Jarv Sport Wireless Headphones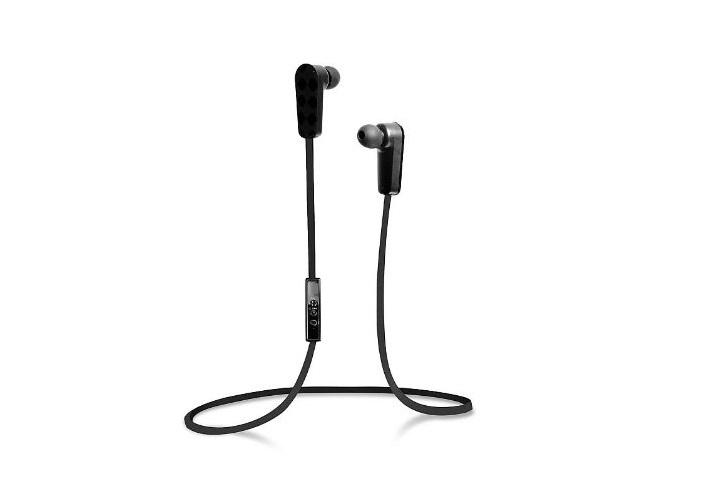 Often I find myself trying to run through a web of tangled cords.  Sliding the headphone cords through my jacket to the inner pocket doesn't make matters any simpler; the headphones then fall out of my ear.
Finding the right headphones fit for your workout is always tough.  The wires get in our way, whether we are running, lifting, or just walking. Bluetooth wireless headphones are the way to go, but no one wants the bulky over-the-ear kind. Jarv wireless sport headphones are the perfect solution. They're light, easy to deal with, and provide earbuds that don't fall out of your ear.
These headphones come in 4 different colors, and the standard black. Don't opt out of music while you run.