audio
The Best Black Friday Deals 2014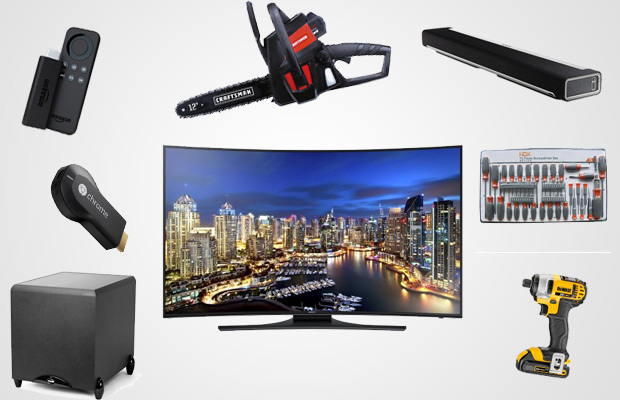 The Turkey Gods are coming to shower us with discounts on all of our must have items of the year. For us men, this is the best time to furnish our Man Cave with the latest and greatest HDTV. Hook up your new home theater center piece and let the tryptophane work its magic. Here are the best deals for your black friday this year:
HDTVs
Audio
We've featured some of these audio products before, and lucky us, some of them are on sale now. Check out some great deals to upgrade your home theater speaker system.
Accessories
Here are some great deals on accessories to help you stream your way to binge-watching heaven.
Tools
For the Do-it-yourselfer, and the professionals, here is a list of tools on sale for Black Friday.