butter
SpreadThat Butter Knife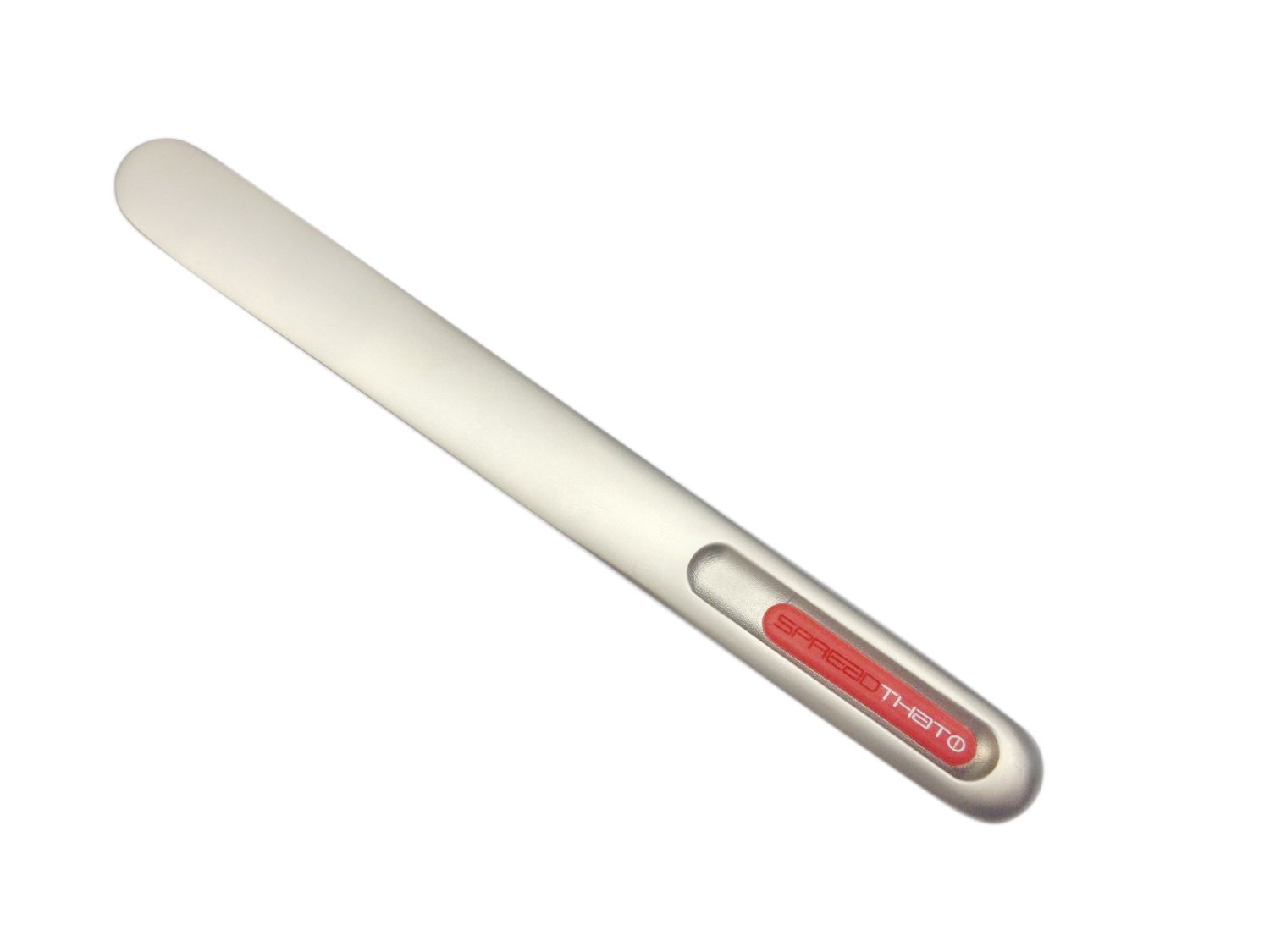 SpreadThat Butter Knife is not your typical, antiquated butter knife, it basically butters your bread for you. Melting of the butter occurs before you spread it on your bread or biscuit through the butter knifes heat transfer mechanism — it uses your body heat! Heat transferred onto the knife melts the butter in approximately 20 seconds so it can just slide right on. You don't even have to worry about replacing the battery every so often, there is not battery or electricity needed.
The Spread That butter knife is titanium coated and is safe to use on your foods of choice. Non-toxic and dishwasher safe.
You no longer have to set your butter out to soften it, the SpreadThat will relieve that chore for you.
Stop using your centuries old butter knife, for a cheap price you can purchase your own today.